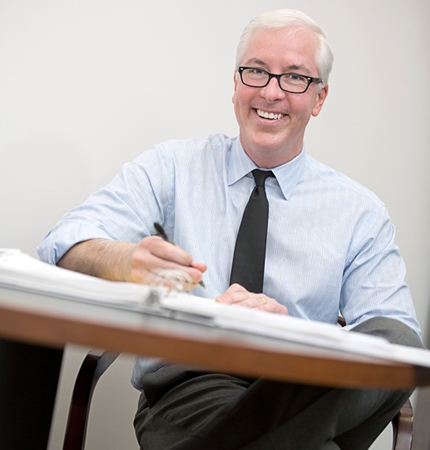 He's been interviewed by NPR, Fox News, the Wallstreet Journal, and the Today Show for his leadership and communication expertise. He's the featured workplace challenges expert on Georgia Public Radio. He's created one of the foremost online resources for professionals trying to make the most of their work, an he's an award-winning business instructor to executives at Emory University and Georgia State. He lives to cure workplace dysfunction and set business leaders free to create companies that excel.
"In my ideal world, every workplace is healthy, productive, fulfilling, and dysfunction-free, with great leaders and honorable managers guiding the ship to amazing destinations. We can create this world one organization at a time."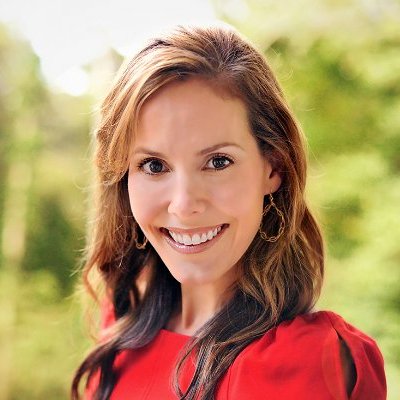 Krysia is a social-organizational psychologist and an expert in interpersonal behavior who has been helping leaders address difficult challenges, make pressing decisions, and decode complex problems for more than 10 years. Krysia brings a mountain of scientific knowledge and a personal humility that helps her clients move extremely quickly to the root causes and best solutions for their situation.
"I love helping clients gain a new perspective, increase their skills and capacities, or take a new action toward their best outcomes. My hope for all of us is that we can each do our absolute best for ourselves and the people we influence."
LEARN MORE ABOUT KRYSIA
"In our lives and work, the larger patterns and social contexts that hold us back and hurt our growth are the hardest parts of a situation to see for ourselves. I'm here to help leaders find the best way through their most pressing challenges, difficult decisions, and complex problems.

I love this work. I have a great sense of fulfillment every time I help clients gain a new perspective, increase their skills and capacities, or take a new action toward their best outcomes. My hope for all of us is that we can each do our absolute best for ourselves and others as we advance through life. If you want to get underneath the obvious, unpack the elements of a situation, and you are open to learning new ways to reach your goals, then I would be honored to work with you."
---
Dr. Krysia Waldron has worked with over 600 individuals from more than 75 organizations in one-on-one coaching and group trainings. She specializes in organizational dynamics, interpersonal effectiveness, and leadership capacity for leaders in business, medicine, education, and creative industries. She brings a personal warmth, positivity, and clinical intuition which makes it much easier for clients to move forward with speed.
She is an expert in self-awareness and interpersonal behavior who helps professionals determine their absolute best next steps in the face of their most difficult challenges. She helps clients maximize personal effectiveness by revealing the underlying dynamics, behaviors, and belief systems at work in complex situations.
Krysia approaches every engagement with groundedness, humility, and openness to understand her client's current issues, organizational context, and leadership goals. She values stripping away the nonessential so her clients can dive deeper into focusing on what is truly important, valuable, and even beautiful at the core.
Since Krysia was a child, she has been fascinated by group behavior and how people understand themselves and each other. This led her to earn a Ph.D. in Social-Organizational Psychology, a certification in the Birkman Assessment tool, and entry into a career of teaching, coaching, and speaking to help professionals best navigate the unique challenges of our modern working lives.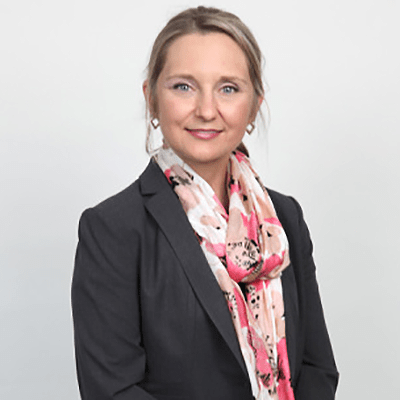 Trained as a clinical psychologist and neuroscience researcher, Katrina is a brain science fanatic who constantly shares the latest research to help our clients advance. She hones in on clients' core challenges using validated, data-driven tools, and believes the best solutions can be implemented "next day."
"This is my calling. I do this work because of the satisfaction I feel every time a client reaches their goal, gains a paradigm-shifting insight, or resolves a difficult decision."
LEARN MORE ABOUT KATRINA
"The world of work is full of surprises, setbacks, complications, and difficult relationships. This is where we get stuck when we approach our work reactively. Work can also be full of progress, rewards, growth, and ultimate success. This is what we achieve when we approach our work intentionally.

Growth is what I love to help people do, using science. I turned my education as a clinical psychologist and years of training as a scientific researcher into a data-driven leadership toolset that helps professionals become more efficient, effective, and intentional. I'm a science addict and love learning about the brain. I read everything I can get my hands on, and I'm constantly updating my approach with the latest findings from psychology and neuroscience.

This is my calling. I do this work because of the satisfaction I feel every time a client reaches their goal, gains a paradigm-shifting insight, or resolves a difficult decision. I do this work because the more I help clients reach the best versions of themselves as leaders, the more fulfillment and balance they find as human beings. With strategic intentionality and balance, we are really starting to live our richest and fullest lives."
---
Dr. Katrina Johnson has helped over 110 people in more than 30 organizations get clear on achieving their goals, navigate workplace relationship challenges, and set up top performing teams. She has several years of experience as a clinical psychologist, teaching at a top national university (Emory U.), publishing articles in peer-reviewed journals, and conducting psychological and neuroscience research. She's a science powerhouse, and the strength of her approach is data-driven, evidence-based, and focused on identifying key details that make the biggest impact. Yeah, she's no nonsense, and that's why we love her.
Katrina is certified in the Hogan and Birkman instruments, two powerful sets of validated tools that help leaders and their teams gain insights into their own behaviors and blindspots. She conducts customized 360 evaluations and develops integrated, balanced reports that yield tangible one-page action plans. This helps clients develop an internal data set to fast track leadership development and team building, particularly after a reorganization or other challenging workplace circumstances.
Katrina has given numerous talks on applying neuroscience and psychology to business outcomes, and works with two programs at Emory's Goizueta School of Business as a teacher and coach. She also loves community involvement and has helped several non-profits strengthen their leadership and impact.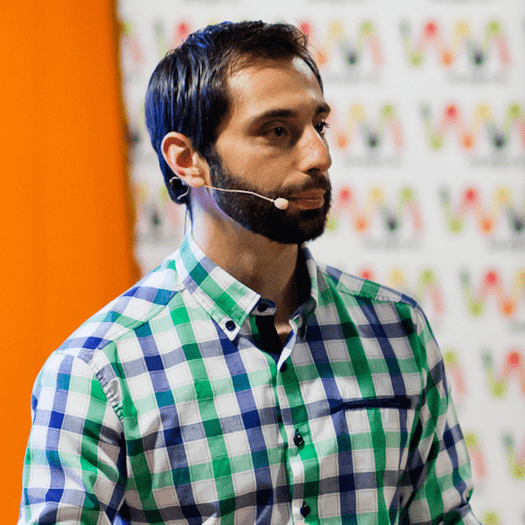 David comes from a branding and innovation background, which is a great asset in helping our clients connect employee engagement to customer engagement – to connecting profit with purpose. He helps leaders find their key differentiators, get smarter with employee engagement analytics, and build more resilient, innovative, and inspired teams.
"Let's create a thriving economy where people express their full potential at work and where companies grow by growing their people."
LEARN MORE ABOUT DAVID
"Most of us spend 70% of our time making a living. That is the majority of our life! When we spend this 70% impactfully, valuably, and authentically, that is when we feel fully alive. That is why I fundamentally believe in crafting creative, joyful, and profitable workplaces of well-being. Creating such a workplace is the most important way a company will create better lives and achieve their best success.

We see that most companies don't know how to do this. It's no surprise. Us business people are almost never taught to learn how humans really get inspired, connect, and do their best work. I'm here to change that. I help leaders and organizations bring out the absolute best in themselves and their people. Leaders that do this can create the most successful organizations on the planet while making the world a better place. We can use business as an epic force for good. That's why I do this work."
---
In David's 12-year career he's worked on over 300 projects with more than 40 different organizations. He's a certified Team Facilitator and Personal Resilience Coach; he's developed and delivered his own training courses in purpose-driven business and inspiring presentations; and he's lectured and mentored business students at Emory University and Georgia State.
Unlike the rest of us, David has a pure business practice background. He professionally grew up in branding and communications, matured in innovation consulting, and is now hitting his prime in creating top performing workplaces of human well-being. His branding and marketing experience is a great asset in helping clients connect their employee engagement to better customer engagement, a winning recipe for growth.
He creates custom analytical tools for our clients, conducts deep 360 interviews, and really shines at uncovering the true purpose of people and businesses, a key ingredient in doing meaningful and fulfilling work. He exemplifies the belief that by committing to our authentic selves and those around us, we can reach the greatest levels of our success.
Maureen Sweatman, MBA, MDiv
Maureen is a career coach with over 15 years of experience who uses a strengths-based approach in supporting others to engage their strengths to reach their full potential. With formal training in business and theology, she is a natural at supporting others in their development as they evolve through the different stages of their career.
"My life's work is to support people in the process of discovering and growing their strengths and unleashing their potential for living a life full of joy and purpose."
LEARN MORE ABOUT MAUREEN
"Strengths are the unique combination of talents, knowledge, and skills that every person possesses. People who use their strengths every day are six times more likely to be engaged on the job and are more than 3 times as likely to say they have an excellent quality of life.

I believe in the power of people engaging their strengths in all areas of their lives, including the workplace. When you tap into your strengths, you are being true to yourself and can consciously live a joy filled, purposeful life. I work with clients to name and hone their strengths, create their career vision and goals, and conduct job searches that allow them to find the place where their strengths can be engaged."
---
Maureen Sweatman has dedicated her life's work to coaching and training others to engage their strengths to reach their full potential. She has coached hundreds of professionals and students to find their passion and launch their careers. She specializes in working with millennials to establish their career, hone their leadership skills, and engage successfully with their employers. She counsels professionals looking to make a transition in their career trajectory by assessing strengths and exploring alternative career paths. She also advises seasoned professionals to embrace generational differences to their advantage.
Maureen is also an avid champion of giving back to one's community. As a Bonner Scholar, she learned the value of finding one's passion and then using that passion to serve the local community for the greater good. She volunteers with several organizations in metro Atlanta including serving as the Board President of Ten Thousand Villages Atlanta and is one of the founding members of the National Center for Civil and Human Rights.