The Worksmiths Leadership Refined 5-Part Framework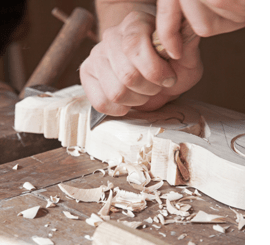 Learn the Story – We connect with our client and understand who the client really is, including his or her motivators, needs, goals and professional story.
Uncover the Ecosystem – We gather feedback from the client and colleagues. This can includes 360 feedback, interviews with key stakeholders, and a host of other leadership assessment tools that apply to specific circumstances.
Show the mirror – We create a client-confidential report that articulates the client's core strengths, areas for growth, and overall perceptions others have of him or her.
Craft an Action Plan – We create a 2-page executive action plan to help the client see with acute clarity what he or she needs to "start, stop and continue doing," complete with specific action steps and calculated timing.
Support and Accountability – We provide the on-going support, counsel, and cheer necessary to ensure these changes stick. Through guided practice the client can transcend to the next level of performance and success, pulling the organization along as well.
We've used this framework to create custom programs that helped 700 professionals significantly improve their performance and even overcome their greatest career challenges. A few of those success stories are below.


Brandon has been a great partner in taking my skill set to new heights! He provides the perfect blend of challenging me to leverage my strengths while at the same time addressing my opportunities. The results have been both professionally and personally rewarding over the past year."


Brandon helped me to recognize the issues that were hindering my performance and make the necessary changes. A promotion later, I'm leading at a completely different level."


Brandon's coaching for our leaders has been a tremendous hit across the organization. He's helped our leaders navigate culture change, inspire their people and drive accountability to greater results. Our leaders trust Brandon and value the coaching and feedback he has provided them."
Which of these real leadership success
stories resonates with you the most?
Sam needed a career UPGRADE
Sam learned that the skills that moved her
up the chain had taken her as far as they could.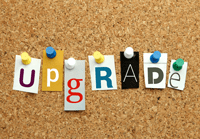 After a rapid ascent early in her career, Sam had been promoted to a regional leader for a national retailer. However, for the past 5 years, Sam's momentum had stalled. She was delivering solid results but something was missing. Every time there was an open position at the next level, her name never came up in the discussion. She was stuck. We identified and prioritized her opportunites for growth, helped Sam to properly leverage her strengths and then we made them actionable. Record revenues and one promotion later, Sam is at corporate leading the company into the future.
Adam had an issue with TRUST
Is there an executive at your company that
gets results but at a price? Adam was that guy.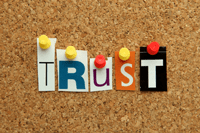 "Drive for Results" was Adam's middle name. And Adam was good, very good. His technical expertise combined with his ability to get stuff done saw him quickly reach the rank of Senior Vice President of a multi-national company. And then Adam started to encounter problems. His colleagues would describe him as "difficult to work with" and someone they didn't "fully trust." On top of it all, his meltdowns had become legendary. Everyone seemed to have an Adam story. We were brought in as a last ditch attempt before his company cut their losses and cut him loose. After three month of working with us, his team ratings started to change. In six months he was back on a promotion trajectory, and in two years, he became one of the company's top executives.
Paul was looking for CLARITY
Paul was a rock star leader with a long track record of success. Then he was promoted into the worst performing unit in the company. Unlike anything he'd ever seen before, Paul didn't know what to do.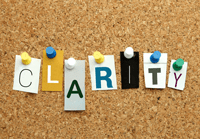 Paul was used to leading high performing business units with equally successful cultures. When he found himself promoted into the worst performing unit in the company, he couldn't believe the level of dysfunction. Nothing he tried over the first three months worked. Stunned, Paul realized he was going to need some outside help, and he turned to us. After the first month of working together, Paul was firmly establishing his new aligned culture. By month two, several of his most resistant direct reports left voluntarily. By the end of Paul's first year, his business unit was among the top three in the company with nearly a 20% increase in revenue. Paul had successfully transformed the leadership team, culture, and performance of his unit into a model for the rest of the organization.
What does coaching 700+ individuals look like?
We've coached CEOs, Presidents, COOs, CPOs, EVPs, SVPs, GMs, VPs, Directors, and Team Leaders.
We done this in Luxury Retail, Financial Services, Hospitality, Telecomm, Pharmaceuticals, CPG,
Entertainment, Higher Education, Consulting, Insurance, Transportation, and Global Non-profits.
Just to name a few.